problems with text:
often very rare word is important, e.g. retinopathy
ambiguity: e.g. cat and kitty
→ need a lot of labeled data ⇒ not realistic.
⇒ unsupervised learning
similar words appear in similar context.
embedding: map words to small vectors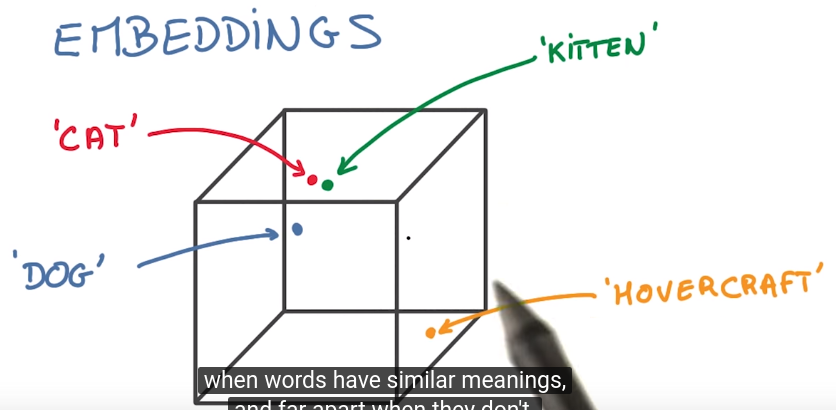 measure the closeness by cosine distance: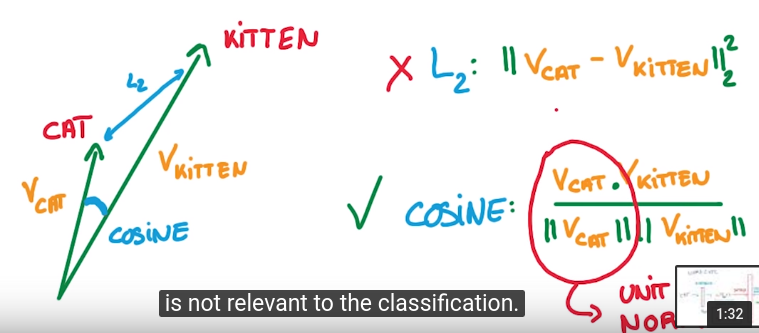 word2vec
initial: random vector ...